Bio-Lux
A company contributing to the SDGs
Bio-Lux Introduction Video
How Bio-toilet Works?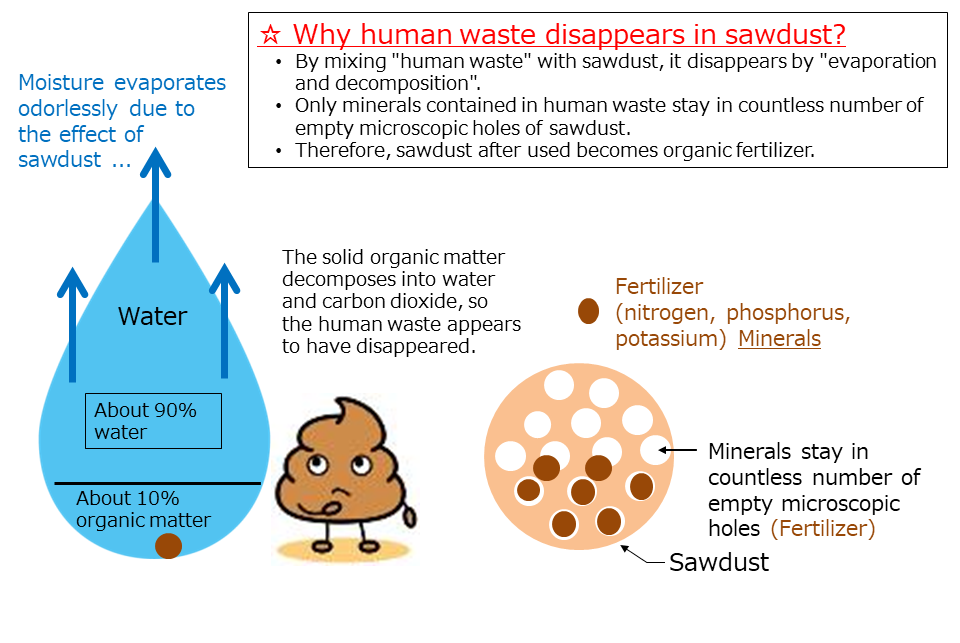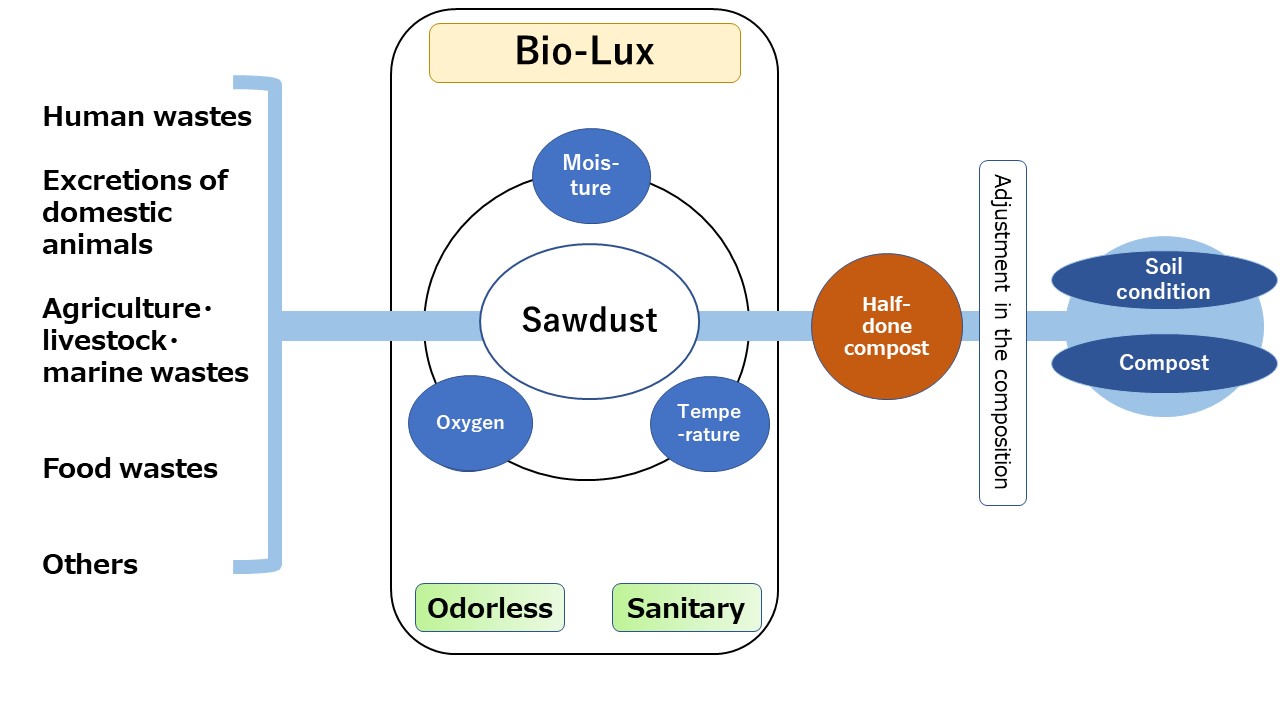 Products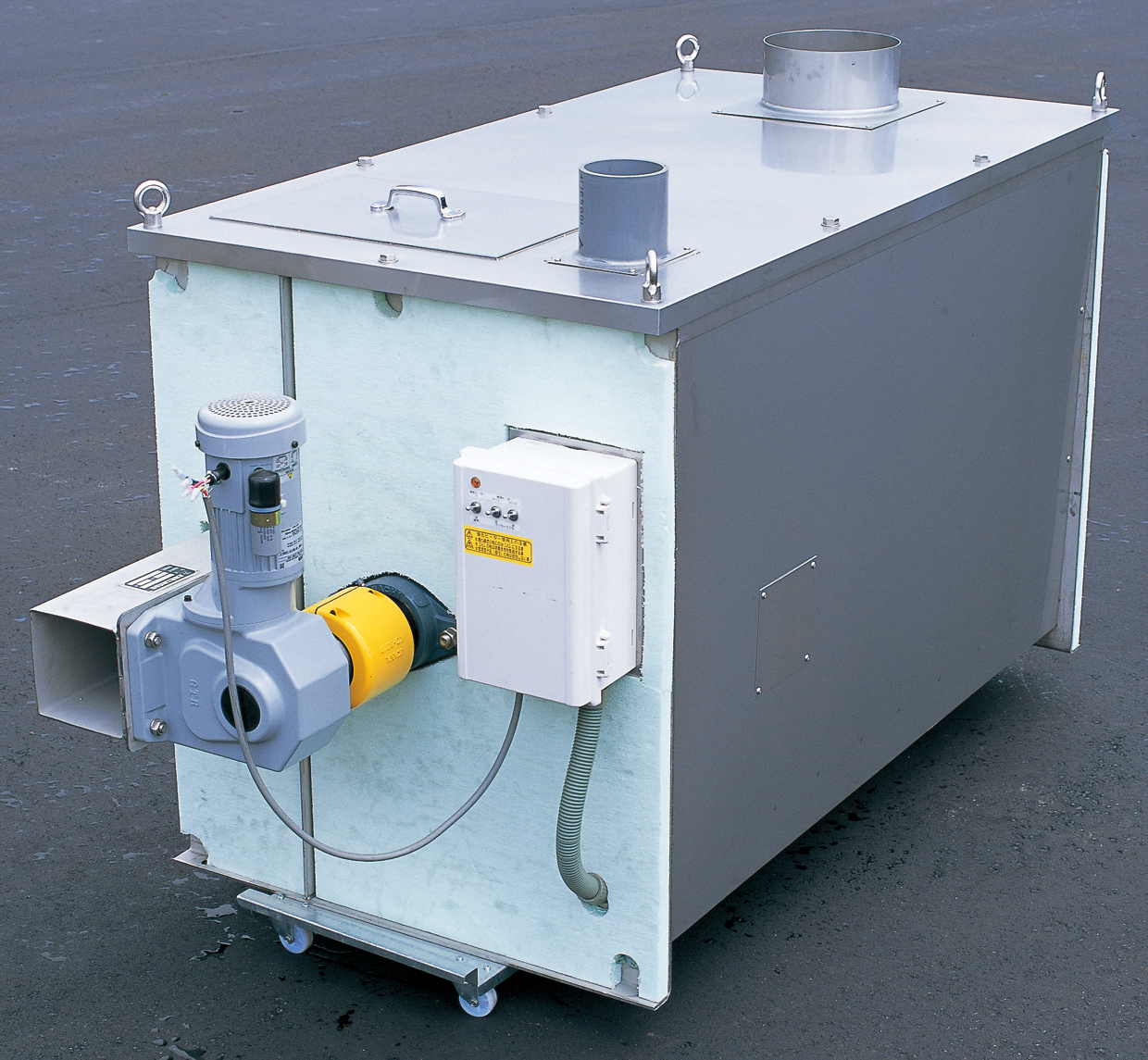 Bio-Lux Standard type S-50
Recommended dose for a day: Approx. 100 times
W830×D1846×H953mm
Weight 320kg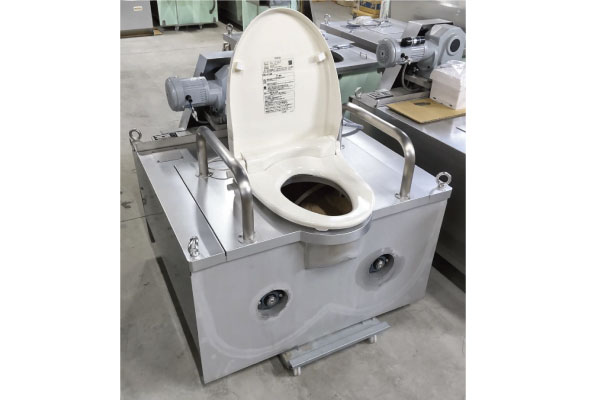 Bio-Lux Stationary type SW-26
Recommended dose for a day: Approx. 55 times
W910×D1055×H792mm
Weight 182kg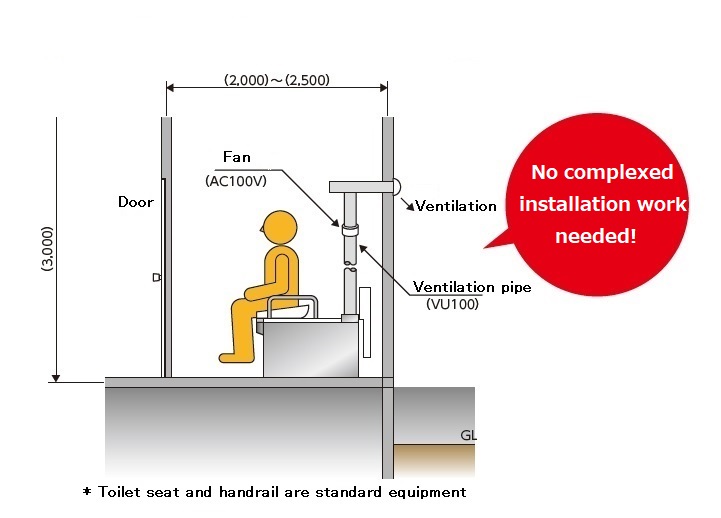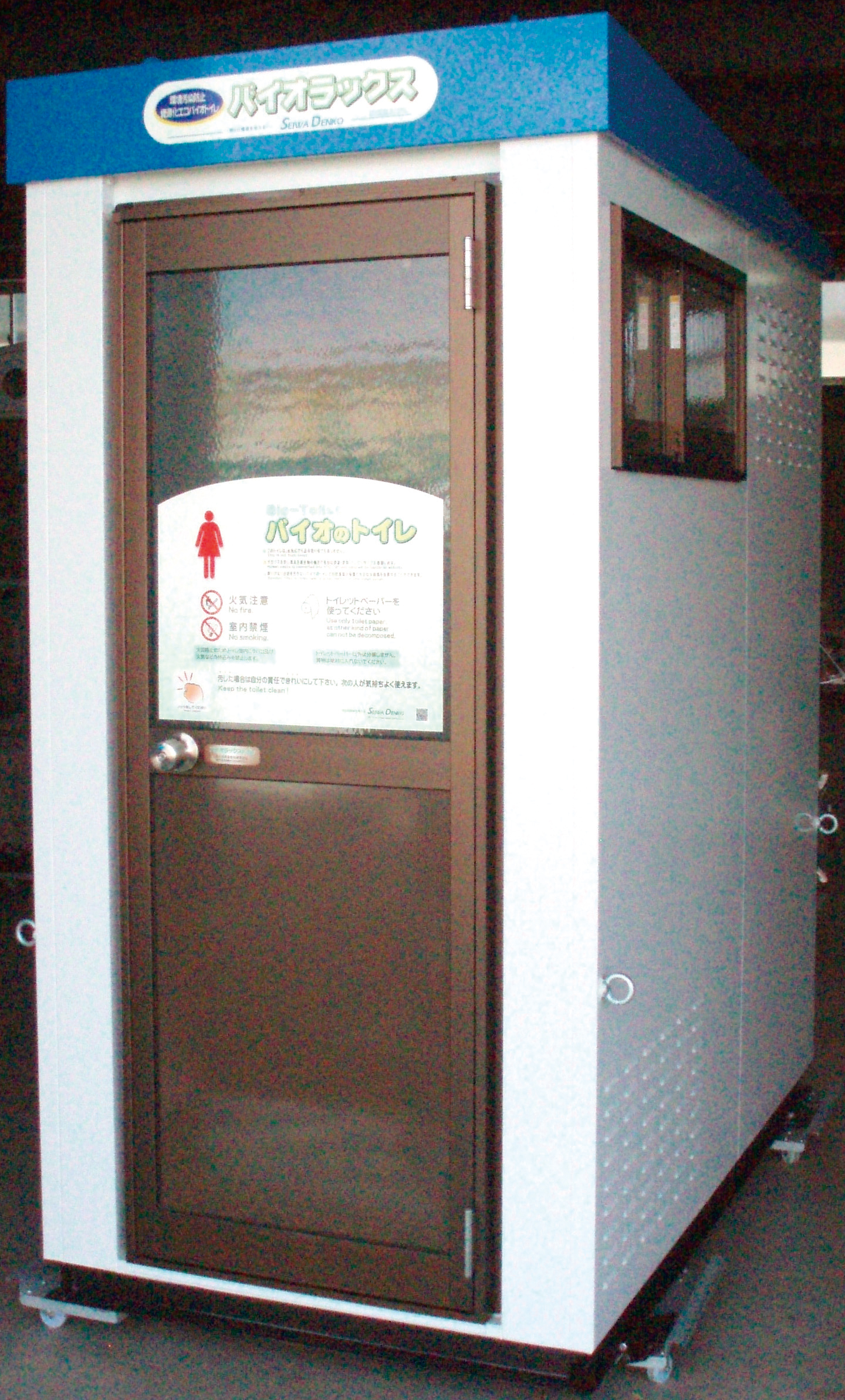 Temporary toilet with Bio-Lux GKL-43
Recommended dose for a day: Approx. 100 times
W1050×D2050×H2650mm
Weight 970kg
Garbage disposal device SN-50D
Recommended dose for a day: Approx. 20 kg
W840×D1870×H953mm
Weight 320kg
Using method/Management
Installation precaution

・Level the ground before installing the Bio-Toilet. Execute reinforcement work on the ground so that it can bear the weight of the main body.
・If the ground is weak and there is a concern that it may tilt, execute foundation work in the area the Bio-Toilet is to be installed.
・External ventilation is essential.

Operating and using method

・Please press the push button after using the Bio-Toilet. The screw will turn and stop automatically.
・If you would like to stop the screw, please press the emergency stop button.
・Refrain from throwing any objects beside human waste, toilet paper, and organic waste. It will be cause to a malfunction.

Management

・For Bio-toilet, standard for changing the whole sawdust in the case of a normal use is about 2 or 3 times a year.
・For garbage disposal device, change the whole sawdust about once a month.
・Take the all used sawdust out with a dipper, and input new sawdust in the device.
・Please inspect the ventilation operating properly ( Is the fun operating correctly? Is the ventilation pipe not jammed? etc.)
Company profile
President
 Toshihiro Kitsui
President
Toshihiro Kitsui
We claim that water gets cleaner every time when one bio-toilet is installed, and we do sales promotion activities for aiming the goal 6: Ensure availability and sustainable management of water and sanitation for all from SDGs.

We "Seiwa Denko Co., Ltd." are a company which holds various intellectual property, believe in elitism, and be R&D-oriented. Bio-toilet "Bio-Lux" is a new self-contained toilet which can process human waste with sawdust instead of water, and human waste and toilet paper disappear by "evaporation and decomposition".

We also manufacture and sell eco-friendly products such as garbage disposal device or purification device.
Company name

Seiwa Denko Co.,Ltd.

President

Toshihiro Kitsui

Address

1-3-2 1-jo Kogyodanchi, Asahikawa
078-8271

TEL

0166-39-7611

Established

October 17,1974

Caption

50 million yen

Business
description

1.Manufacture / sales of Bio-Toilets
2.Sales of electrical appliances / machines and instruments
Brief history of the company
1974

October 17,The company was founded as a wholesaler of lighting fixtures.

1988

Changed the name of the company from K.K. Seiwa Shomei Shoji to Seiwa Denko Co., Ltd.

1994

Established an Environment Project Division

1995

Started the production of organic wastes processing equipment / Bio-Toilet.

1999

Moved the headquarters to a new building in Kogyodanchi and opened a
Bio-Toilet Exhibit Hall at the same time.

2001

Obtained a patent for the Bio-Toilet. Successively obtained patents, design rights, etc.

2012

Developed a new purification device

2014

Developed a Vermin body processing device. Business Model Formulation Survey by
JICA (Japan International Cooperation Agency) in Vietnam.

2015

Demonstration project by the Japanese Ministry of Foreign Affairs in Vietnam


2019

Obtained patents in the U.S., China, and Vietnam

  

1998 to present:Nominated for various awards